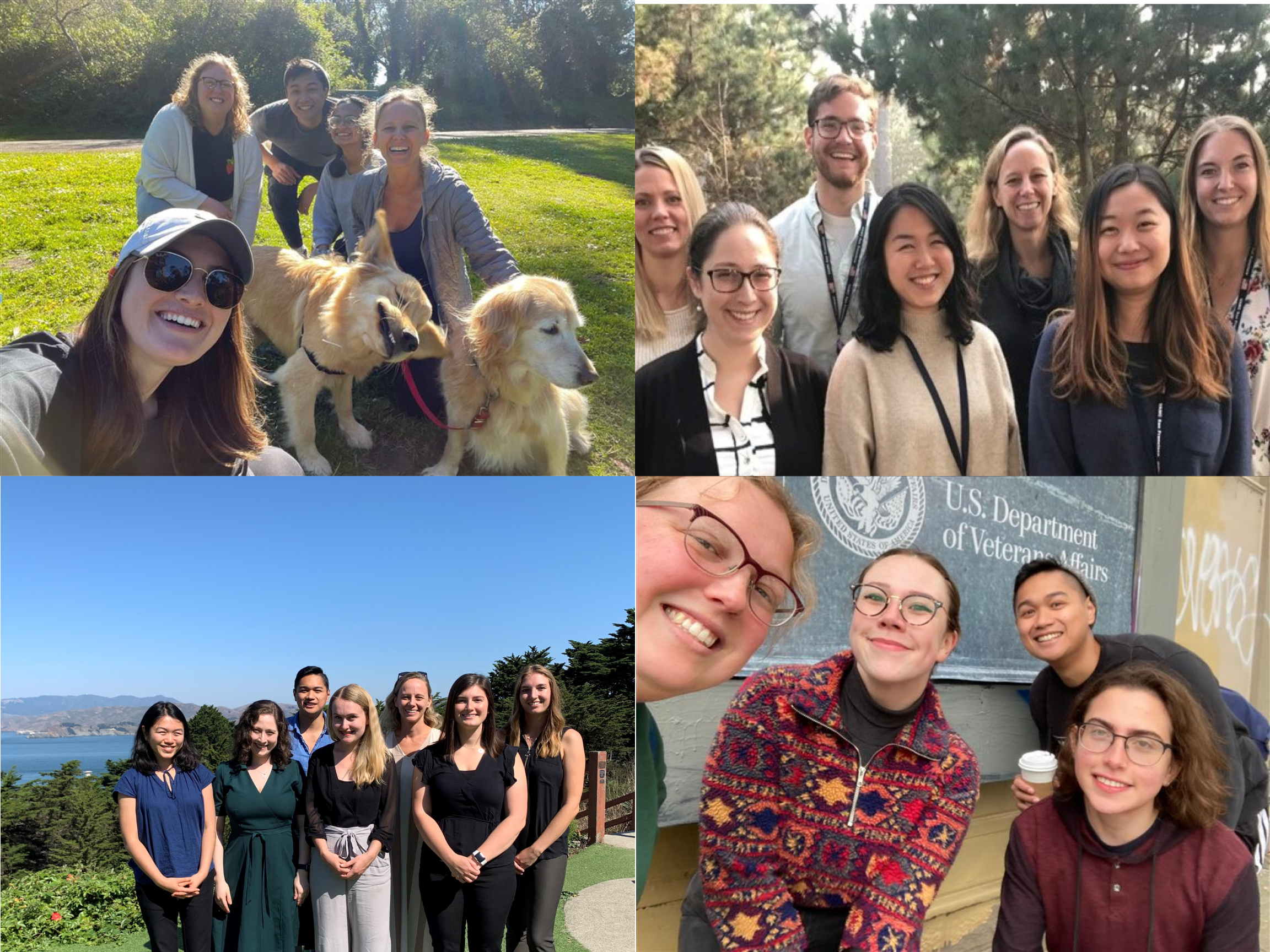 About Us
Are you curious about the mysteries of sleep and its function in our emotional life? Have you ever wondered how dreams and nightmares emerge and what their function might be? Are you interested in learning more about posttraumatic stress disorder? And did you know that sleep plays a role in learning and memory, and that this could be relevant to what our brains and bodies learn after a stressful experience?
The Richards Lab is focused the study of posttraumatic stress disorder (PTSD) and on sleep disturbances in stress-related disorders, especially PTSD. We do both translational and clinical research to understand and treat PTSD and sleep disturbances in PTSD. Our current research focuses on understanding and treating PTSD nightmares, a fascinating and highly distressing feature of PTSD, which often involve replay (memories) of traumatic experiences during sleep. Our translational research focuses on understanding the role of sleep in the processing of traumatic experiences: how does sleep impact what the body takes away from a stressful experience? Related to this, we are interested in emotional information processing and emotional memory, or memory for emotionally salient (e.g. traumatic) information.
We use various tools to study PTSD, sleep, and their physiology, including self-report surveys and a sleep diary mobile app developed by our team, clinician-administered interviews, cognitive testing, and scalp EEG collected during both sleep and during wake neuroscience-based experimental tasks. We perform research both remotely (by sending measurement devices to participants' homes) and in person. Our clinical studies aim to study well-established medications, repurposed for use in PTSD and sleep disturbances, and newer strategies. Dr. Richards is experienced and fascinated with the potential for both medications and psychotherapy to promote healing. We encourage curiosity about new agents and neuroscience-based interventions to reduce symptoms, promote well-being, and cure sleep disturbance and PTSD.
As a lab and research community, we value the principles of diversity, equity, and inclusion in all of our work and collaborations. We emphasize the inclusion of women and the study of sex differences in our research, and the inclusion of underrepresented minorities in our studies. We welcome all people, regardless of race, ethnicity, culture, physical appearance, ability, age, gender, gender identity, sexual orientation, political view, and religion. We are firm believers in the value of inclusivity in research, and we strive to create a shared research environment of mutual respect and acceptance for participants and all our study staff.
If you are interested in joining our lab, please check out the JOIN OUR LAB tab. If you are looking for a post-doc position or fellowship, please check out the FELLOWSHIPS tab.
If you are interested in participating in one of our studies, please check out our CURRENT STUDIES tab or fill out this form to see if you might be eligible for participation.